When Only the BEST Will Do!
Imagine a lush, thick, deep green, and perfectly manicured lawn 24 hours a day, 365 days a year. Also think of the fact that you never have to mow, water, edge, or fertilize that lawn.
Now, bring this imagination to life! Impossible, you say? Well, Leisure Lawn not only makes it possible with its artificial grass and putting greens, but also makes it a lot less expensive than you think.



Water Smart Landscape Rebate
Take advantage of the Water Smart Landscapes Rebate to convert water-thirsty grass to desert landscaping and receive:
$3 per square foot of grass removed up to the first 10,000 square feet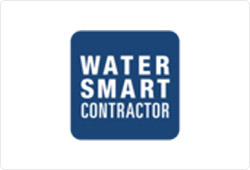 The same holds true for business owners.  They will quickly realize that converting to a water-smart landscape makes good business sense.
What you'll save: Decreased Water Bill, Savings paying a landscaper to mow your yard,
What you'll have: Grass that always looks Green.  No more cutting, fertilizing or watering your lawn, no yellow spots, no-maintenance lush looking green grass year around, MORE FREE TIME.
As an SNWA water smart contractor, Leisure Lawn can help you submit your paperwork for approval within 48 business hrs.
The most realistic artificial grass
Leisure Lawn is dedicated to offering you the most advanced synthetic grass products on the market today, along with unsurpassed customer service.
Our products are widely recognized as the most realistic artificial grass available, and our impressive line of grasses are all 100% recyclable, 100% water permeable, and 100% lead-free.
Easy to install
Leisure Lawn's Synthetic Grass is also an eco-friendly option for water saving homes, commercial landscapes, and pet areas everywhere.
Convert your water wasting grass into a beautiful and low maintenance leisure lawn today.
You can either simply purchase our synthetic grass or putting greens for self-installation and "DIY", or our licensed, insured and professionally trained installers can lay them for you.
Either way, Leisure Lawn has you well covered.
Schedule an appointment to get a free estimate.